Come take a journey with us. Journey into a land of wonder where you will learn to brush, saddle, mount, and ride a horse. While having fun, you will learn the basics of horsemanship from the ground up. I encourage you to join us for a
4-day camp
,
but if your time is short, join us for a
2-day camp

.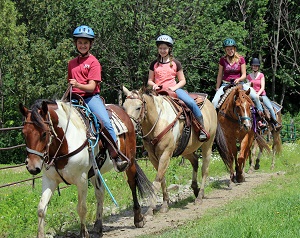 We welcome you to come make a connection with a horse or two. Make new friends with some campers who share the same love of horses as you, while you learn important life skills.
Let's go play by the creek as we learn about horses. Let's go ride in the woods as we learn about each other. Let's go share some memories that will last forever.
What are you waiting for? Come join us!
We look forward to riding with you soon!