Dec 15th and 16th Come and enjoy a pony ride with Santa from 1pm to 4pm. Price is $10 for the first ride your child is then welcome to get back in line to ride again. Come spend some time with Santa, take some pictures and have some hot coco and cookies. Also come check out our festive petting farm. On Mon 24th we will be holding a Christmas service at 4:00pm. Double D.A.B. would like to wish you all a very Merry Christmas. Dress warm and be sure to bring along that camera
We have scheduled the dates for the our 2019 Day Camp. The Day Camp will be June 24 through June 27, 2019. Check out our Day Camps page for more information.
Feb 12, 2018 Our new colt was born. Welcome Hunter to the Double D.A.B family.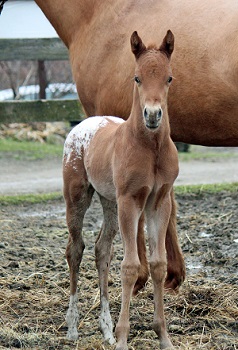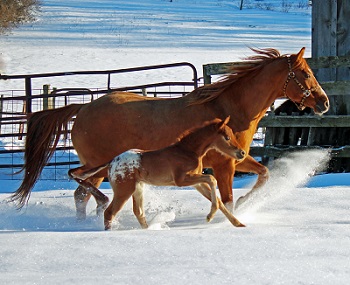 March 2017
We have a new Holstein heifer (female) calf. She was born March 6. She will join our Petting Farm. We are also expecting another calf to be arriving later this month.
Please visit our Facebook page for schedule dates.