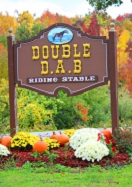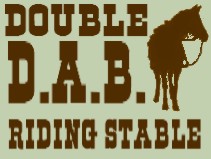 5811 Welch Hill Rd. Ripley, NY 14775 716-736-4418 Contact Us
Visits since: Nov 1, 2009




Double DAB Riding Stable is located on the western border of New York along the beautiful Chautauqua Wine Trail. The stable offers miles of scenic trails and a beautiful view of Lake Erie. Double DAB is Chautauqua County's best riding stable, and it offers many services including trail rides, a petting farm, pony rides, a picnic area, summer programs, and special programs for scouts and clubs.

Family owned and operated by Darlene Breads, Doug Bowen and their daughter Chelsey, Double DAB Riding Stable was established in 1982. The stable sits upon land owned by the Bowen family for several generations. The majority of the horses are bred, born, and raised on the farm. All trail horses were trained at Double DAB.

Over the past 28 years, Double DAB has had thousands of patrons and has been involved with many events within the community. Double DAB provided Camp Onyahsa with a horsemanship program for several years. We also provided horses for the Cardiac Camp of Buffalo Children's Hospital and Girl Scouts. We annually provide pony rides for Erie Insurance, have done pony rides for local churches, and were involved with pony rides at Findley Lake. We were involved in the Ice Castle Celebration in Mayville and served as leaders to local 4H programs. We leased horses to the Southern Tier Bird Dog Association. Additionally, we participated in and received awards for our efforts in local parades.
Our Trail Guides & Volunteers
The hard work of various friends, family members, and volunteers help maintain and support the riding stable and farm.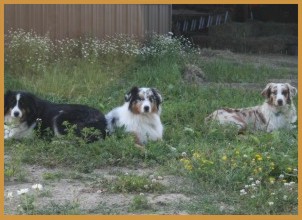 Ride with Us







Timeless Beauty & Lasting Memories