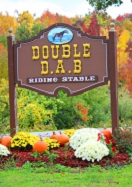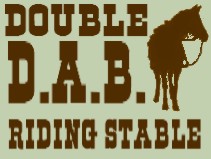 5811 Welch Hill Rd. Ripley, NY 14775 716-736-4418 Contact Us
Visits since: Nov 1, 2009

All of our horses are well-mannered in the barn, pasture, and on the trail. They do not bite, kick, or crib. They all tie, haul, and stand well for the vet or farrier. Please call (716) 736-4418 and ask for Darlene. Serious inquiries only.
Find Your Next Riding Prospect Here
No horses are available for sale at Double D.A.B. at this time.
If you are looking for a horse, please consider one of these rescue/re-homing options:
Coast to Coast Draft Horse Connection
End of the Line Horse Placement
Quality Horses








Find Your Life-Long Friend