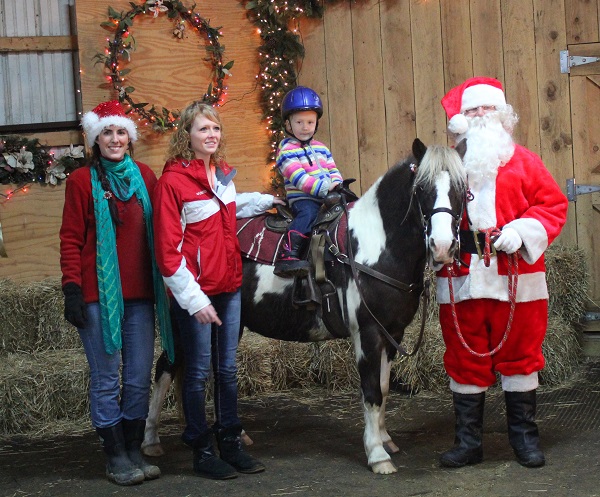 Come join Santa and take a pony ride at Double D.A.B. Stable.
Our 2018 Pony Ride with Santa event will be Dec 15th and 16th From 1pm to 4pm. Price is a $10 per child. Provided there is enough time, your child is then welcome to get back in line and ride again and again. On Monday the 24th we will also be holding a Christmas service at 4:00pm.
When your done riding be sure to check out our festive petting farm, tour our decorated stable and enjoy some hot coco and cookies.
Our family would like to welcome yours to our stable this Christmas. Dress warm and be sure to bring along that camera as there will certainly be plenty of wonderful photo opportunities.